Welcome.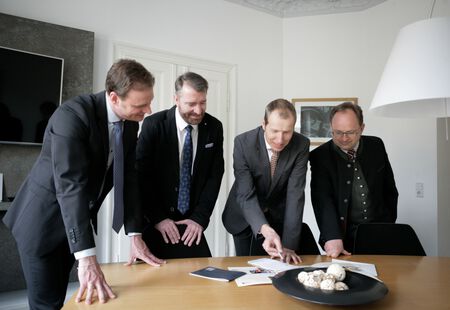 Our team of patent attorneys is at your disposal for any and all questions you may have about protecting industrial property rights. We ensure your technical innovations (patents, utility models), your original creative ideas (designs) and your labelling ideas (trademarks) are secured by effective legal protection. We work with you to develop strategies to leverage your intellectual property to create value and grow your business. Secure competitive advantages to increase marketing opportunities over competitors or conquer new business segments.
We also advise and support our clients in defending their intellectual property rights and in proceedings involving patent infringement, utility model infringement, trademark infringement and design infringement. We help you respond to cease and desist letters or defending against impending suits for infringement of intellectual property rights.
Proper management of your intellectual property rights is an indispensable aspect of corporate governance. We're here to help. Get in touch.
We can advise and support you in a variety of ways, including:

quickly reviewing
the protectability
of your latest developments

crafting application
strategies for intellectual
property rights in Germany and abroad

consulting on actions to take
in the event of violations of
intellectual property rights
We look forward to working with you.